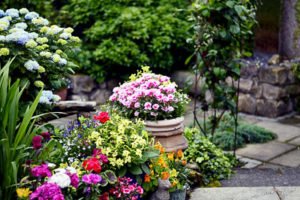 Hold a fundraising event
Many of our supporters and volunteers carry out innovative fundraising activities to aid Lothian Cat Rescue.
For example, Jean, one of our volunteers, opens her fabulous and famous garden each year through the Scotland's Gardens organisation, and in doing so raises much needed funds for the 4-legged ones. In  2015 Jean's garden featured on the BBC 2 show Beechgrove Garden and in May 2016 a film crew from The Instant Gardener filmed Jean's garden for inspiration for one of their garden makeovers.
So – maybe you've always wanted to run a marathon or do a sky dive and would like to raise some money for charity at the same time.  This is your chance!  Do contact us  if you're planning an activity – we'll happily support you by spreading the word and can give you any fundraising guidance you may need.